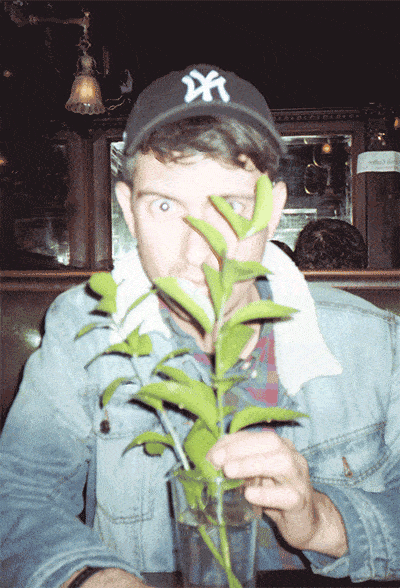 Patrick Aleotti was born in the early '80s, somewhere in northern Italy – where he still lives.
He started drawing (and messing up) insistently when he was a child, and after studying Graphic Design, he kept experimenting with art and contemporary culture. He owns an independent music label and art books/zines publishing house called Nervi Cani, he took part in many Italian emerging artists exhibitions and he designed covers for countless music albums.
Patrick Aleotti's expression through art constantly changes: the subjects, the tools and the echoes don't stay the same for a long time; he is currently into collages – charmed by the idea of something turning into something else – and spontaneous, raw drawings conceived under the whispered influence of art brut and informal art.
For commission or information: patrickaleotti@gmail.com
Instagram: @patrickaleotti

You can find some of my artworks for sale at Arusha Gallery
Show:
ART WANK 3 – Goodspace Gallery – Sydney, Australia – 2017
Nero Su Carta – AdSimple Studio – Reggio Emilia, Italy – 2013
Sweet Shett – Zelle Arte Contemporanea – Palermo, Italy – 2011
Weikap! collective – Castello della Rancia – Tollentino (MC) Italy – 2011
Lunartik's Mini Tea Tour – 3 stages (43° Gallery, Berlin – Sixxa store, Vienna – Dragatomi, USA) – 2011
Toxic Catalyst Resin Show – Super7 – San Francisco, USA – 2011
Takk Store – Carpi (MO), Italy – 2010
STICK my VS – Mondo Pop Gallery – Rome, Italy – 2010
Unbridled Lambency – Double Punch Gallery – San Francisco, USA – 2009
Iconography of Mask – Resistance Gallery – London, UK – 2009
The Resin Collective – Red Hot Robot – Phoenix, USA – 2009
Makkinoso vs Miss Mirma – Teapot – Modena, Italy – 2009
United Nations of CUPCO – Damien Minton Gallery – Sidney, Australia – 2009
VinylFactory – MondoPop – Rome, Italy – 2009